Save money
get discounts of up to 50%*
*
For any booking 48 hours in advance
97%
of satisfied clients !
Intersport
No. 1 for on-line ski rentals
Welcome to INTERSPORT Saint Jean d'Arves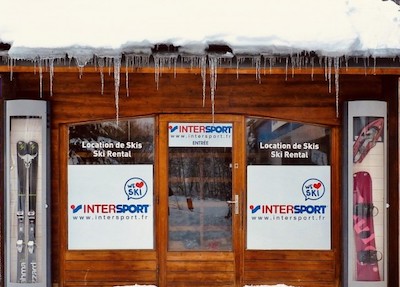 Our INTERSPORT shop is located at the entrance to the 'La Fontaine du Roi' residence near the 'Les Marmottes' chalets and 2 km from the 'Hameau de St Jean'.

With us you can:
purchase ski equipment at Saint Jean d'Arves (snowshoes, gloves, goggles, helmets, sledges, etc.)
Also discover our apartments to rent for your week of skiing.
Discover our shop